Super Sturdy, Super Safe.
This Baby Playpen Barrier measures 30" tall, 28.8" – 145.6" wide and makes a 16 square foot play area. 6 panels with wall mounting components are included in the box. Made for use as a playpen, baby gate or safety barrier, this 3 in 1 solution it is suitable for children 6 – 24 months and small pets.
One Handed Operation: The easy to open and close safety latch on the gate allows you easily open the corral gate with just one hand. Perfect for when you've got a baby in one hand.
3 in 1 Design: Playpen, Baby Gate and Barrier. This playpen is designed for ultimate multi-purpose functionality. This infant playpen also works as an infant and pet gate when hardware mounted across a doorway or in and around the stairs.
Easy Storage:  This playpen folds easily for convenient storage under the couch, in a closet, or any other compact storage space.
Sturdy Metal Frame:  This gate is made from steel not plastic, meaning it does not warp or bend from prolonged use. Perfect for high traffic hallway locations, this steel baby gate is built to last.
Website Exclusive Offer: Buy this item from our website and receive a special 2-year extended warranty.
Specifications
| | |
| --- | --- |
| Model | Premium Playpen & Barrier |
| SKU | 2747, 2752 |
| Mounting Type | Free Standing & Hardware Mounted |
| Width - Playpen | 42.3" |
| Minimum Opening - Barrier | 28.8" |
| Maximum Opening - Barrier | 145.6" |
| Height | 30" |
| Features | Quick & Easy Set Up, One-Handed Operation, Sturdy Metal Frame, 3 in 1 Playpen-Baby Gate-Barrier, Pet Suitable |
| Parts Included | Instruction Manual, Barrier Panel (5), Gate Panel, Top Underside Wall Bracket, Top Topside Wall Bracket, Lower Wall Bracket (2), Top Cap, Bottom Cap, Corner Tube (7), Screws (8) |
| Materials | Steel, ABS |
| Care Instructions | Use soft damp cloth to wipe any scuffs or marks, dry after cleaning. Do not use chemical or abrasive cleaners. |
Installation
Video Guide
Written Materials

24/7 Live Chat
Product
Support
Contract us at a time that suites you with our round the clock five-star customer.
30-Day return for any reason
Don't instantly love it or would like to try something else? Feel free to return your item and we'll dispose of it in an environmentally friendly way.
Product Lifespan Care
We believe in you getting the most value possible out of everything you buy from us. We provide useful tips and guides on how to extend the life of your product post purchase.
2 Year Extended Warranty
We stand behind our products and to show it we have doubled the usual manufacturer's warranty.
Accredited by the best.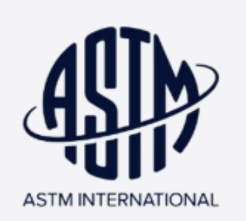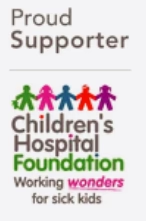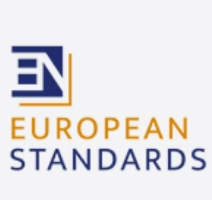 Customer Reviews
06/13/2020
Great item. Works well.
Great item. Works well.
10/19/2018
Amazing Stability
I am using this gate around my residential elevator, so my dogs do not stand under the elevator as it descends. Very easy to remove a side from the elevator for exiting. Came entirely assembled; seems to be wall mountable in an easy way. I am ordering as second unit.
09/18/2018
Black playpen barrier
Prompt arrival for our new arrival, a 10 week old 12 kg newfoundland puppy!! The barrier is being used as a sleeping and safety pen during the early days and it is quite sturdy enough for this purpose. Then it will become a fence to keep him off the lounge room carpet. Great buy! Anne