Safe and in view
Prevent your child from accessing certain areas without blocking their line of sight with the Perma Child Safety Clear Ultimate Safety Gate. Measuring at 28.8" - 32.3" wide by 30" tall, this gate's frame features a Safe Step bottom bar that sits flush against the floor – 75% lower than other gates, decreasing the risks of accidents. Constructed with a durable crystal-clear gate panel, this item can be installed at the top and bottom of the stairs, hallways, doorways and other high traffic areas. Extend to suit any opening with the Extension Bundles, options include: 44.5"-48" - 2 x 8" Extensions Included, 48.4"-52" - 12" + 8" Extensions Included and 52.4"-55.9" - 2 x 12" Extensions Included.
See Through Panel:  Not only does the ultra-clear acrylic gate panel complement and blend seamlessly with the rest of your home, it also lets you keep your eye on your child unobstructed. 
Secure Handle: Perfect for busy parents. Use the locking indicator to check if the gate is properly locked at a glance. Green indicates locked and red unlocked. 
Stay Open Feature: Open gate to 90-degrees to engage stay open feature, perfect for high traffic areas and saves you having to open the gate each time. 
Auto Close Feature: When not opened to 90-degrees, the gate will automatically swing closed behind you, strong magnets ensure it's locked after each use. 
2-Way Directional Control: Ideal for limiting access around doorways and stairs, set gate to only open from one side or allow access from both sides. 
Children & Pets: Built for functionality, this gate is ideal as an infant gate and a pet gate to keep mischief contained. Suitable for infants 6-24 months of age and small pets weighing 10-40 pounds. 
Ultimate Safety: All Perma Child Safety baby gates are tested to the highest safety standards, meeting or exceeding both ASTM or EN standards. 
Extensions are available. 
Specifications
Model

Clear Ultimate Safety Gate

SKU

2775

Mounting Type

Pressure Mounted

Minimum Opening

28.8"

Maximum Opening

32.3"

Height

30"

Extension Bundles

2868 - 44.5"-48" - 2 x 8" Extensions Included

2869 - 48.4"-52" - 12" + 8" Extensions Included

2870 - 52.4"-55.9" - 2 x 12" Extensions Included

Features

One-Handed Operation, Auto Close, Stay Open, Swing Direction Control, Safe Step, Pet Suitable

Parts Included

Gate Assembly, Instruction Manual, Adjuster Bolts (4), Adjuster Screws (4), Mounting Cups (4), Adhesive Pads (4), Lower Catch, Swing Direction Control (Pre-Installed), Screws (4)

Materials

Steel, Acrylic, ABS

Care Instructions

Use soft damp cloth to wipe any scuffs or marks, dry after cleaning. Do not use chemical or abrasive cleaners.
Installation
Video Guide
Written Materials

24/7 Live Chat
Product
Support
Contract us at a time that suites you with our round the clock five-star customer.
30-Day return for any reason
Don't instantly love it or would like to try something else? Feel free to return your item and we'll dispose of it in an environmentally friendly way.
Product Lifespan Care
We believe in you getting the most value possible out of everything you buy from us. We provide useful tips and guides on how to extend the life of your product post purchase.
2 Year Extended Warranty
We stand behind our products and to show it we have doubled the usual manufacturer's warranty.
Accredited by the best.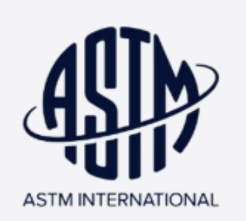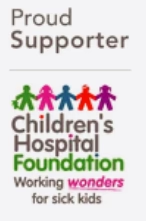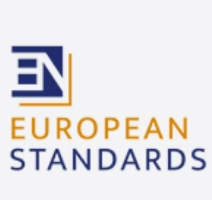 Customer Reviews
Write a Review
Ask a Question
10/22/2023
Seeing clearly
Easy to install and use.
Diane F.

United States